Six Critical Tips for Successful Web Design & Development

Techwuli has designed & developed websites for a number of clients. Some clients come to us to fix problems, others hire us to start from scratch. Throughout the years we continue to see a consistent pattern of mishaps businesses make when it comes to creating a website. To help you avoid these common pitfals, we've put together our
Six Tips for Designing & Developing a Successful Website
To start, here are key components of a website:
Aesthetically Pleasing Design

User-Friendly, Well Organized, Navigation & Workflow

Well Articulate Branding

Accurately Scripted Products & Services

Precise & Succinct Messaging

Well Written & Displayed Content

High Quality Imagery

Social Connections

Domain Name

Hosting Environment
1 — Web Designer + Web Developer = A Winning Team
Web Designers don't always think about the backend workflow & functionality, and the Web Developers don't always think about the front-end aesthetics. I know firsthand from years of experience.
When you employ a design "team" that is under one roof, the lines of communication are always open. The beauty of this union is that it educates each entity through a cohesive working relationship, and in turn, both sides now think from a dual perspective; the designer now understands what goes into the backend development and will design accordingly, and the developer is now keenly aware of the critical design elements to be implemented. And when there is a discrepancy, the team can come together intelligently to work out the kinks. Hiring a design team is the most beneficial, expedient & cost effective way to produce a website.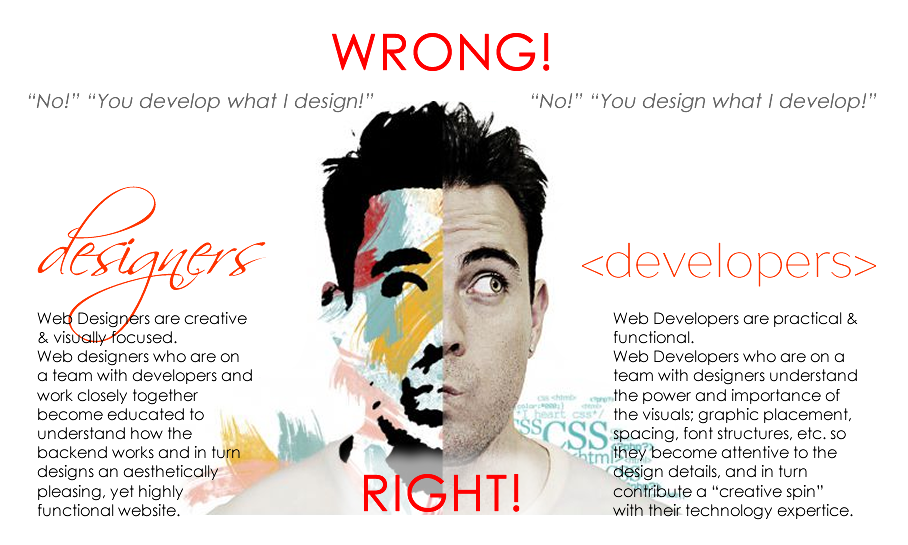 2 — First & Foremost You Must Think About the User Experience
How will your customers be driven to your site and how will they use it?
In this day and age websites need to be highly responsive and function efficiently & effectively on every devise. Cumbersome navigation, lack of functionality, poor quality graphics & content; this is a surefire way to lose engagement on your website. Always put yourself in the users' hands.
Technology engagement has become very touchy-feely; everything is swipeable & scrollable so your design should adapt accordingly to your users habits.
Think about the functionality of the site. How does one get from point A to point B with ease? Users don't want to get lost in an abyss of chaotic information and layers. They want to get to the information they are seeking in the least amount of finger-friendly swipes & clicks.
3 — Don't Lose Site of Your Goals
What is the purpose of your website? Always remember what you want your website to say and do, and how you want it to feel. This will help determine the proper platform to use. Are you building an e-commerce site? Are you a content developer in need of a dynamic editorial/visual driven platform? What is the complexity of the products or services? Is there a potential for your content-driven site to expand to an e-commerce site in the future? The first step is to define the core actions of your business site. Is it increasing sales, collecting leads, etc? What are the goals for future product/service expansion? These are critical questions to address. I have seen too many businesses design a site "for the moment" and when their business expands they want their technology to follow. Poor planning has its limitations on future growth, and it usually comes with a hefty price tag. When another developer has to try and retro-fit newer, shinier technologies into a very limited, unaccommodating space, the time and efforts required can be grand. Now a new developer has to understand the language & techniques of the previous developer before he can even begin to work on expansion. And many times customization comes with some risk to the health of the website.
4 — Who Are You? And What Do You Do?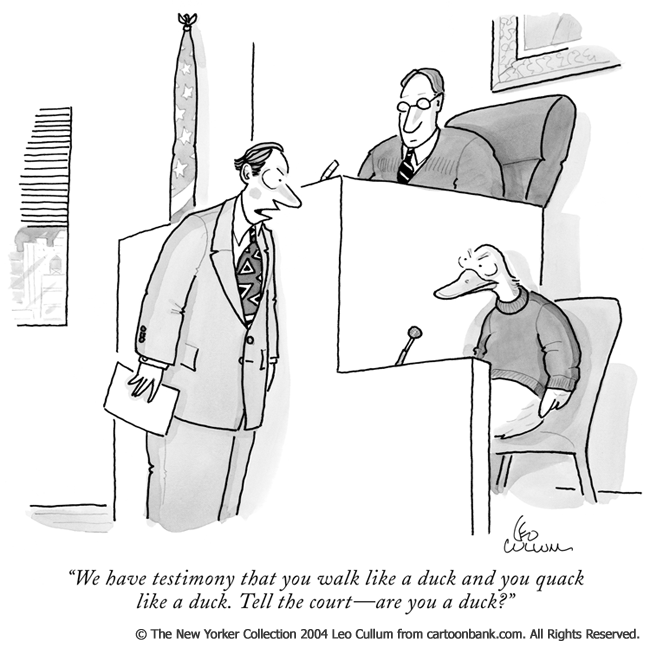 If it looks like a duck & quacks like a duck, it's usually a duck. But if it looks like a duck and you're describing something else… well, you're in trouble.
If you can't clearly articulate your business and your brand, do not go any further. You're building a website to introduce, promote & build your brand, right? How can you do this if you don't know who you are and what you do?
There is so much psychology in the asset of a brand. Your brand is the personality that distinguishes the name, design, symbol, or any other feature that identifies your product, service or company.
How do you want to be perceived in the eyes of the consumer? How do you want them to feel? What personality do you want to convey?
Your website is a virtual "show & tell" opportunity. This is not the time or place to have an identity crisis. You need to get it right. Make sure your brand identity comes through very loud & clear. I've met plenty of clients and I have been on a multitude of websites where the messaging was not clear at all; I had no idea what the business was selling. If a potential customer can't interpret your identity, they won't be doing business with you.
5 — Consider Domains Carefully & Strategically
You might already know to choose a domain that's easy to spell, has no dashes and is simple to remember. Consider the new domains becoming available, such as .mobi, .nyc and .restaurant. While adoption for these new domains hasn't quite been established yet, I would suggest securing both a .com and one of these newer domains so your site will be well positioned should one of the newer domains gain traction.
6 — Hosting Environment
Whether you have a blogging website or a global, large scale business site, security is of utmost importance and should be at the top of your list when selecting a hosting company.
Lack of security can be devastating to a business if problems result in loss of income or identity theft. It is important to understand what aspects of security you should look for and how to determine if your host provides security adequately.
You need to be sure your web host is taking care of their servers to provide a secure environment. Next, they should provide the necessary tools to ensure you can secure your site and its functionality:
SFTP is a more secure file upload & transfer feature
SSL (Secure Sockets Layer)
Backup frequency to protect your site in case of problem or disaster, and
Frequent Server Maintenance to ensure attacks are limited
In order to ensure you have the best possible service there are several items you should consider:
Reliability — Reliability or uptime is of vital importance and something that should be carefully considered before choosing a host. For business websites this is even more important than personal, and for E-commerce sites it is critical.
Space and Bandwidth are primary considerations for your hosting package. The amount of space you need depends on the number and size of the files you will have on your site.
Customer Service — will you get the help you need, when you need it? When your site is down, you want immediate attention. Customer service is paramount! Be sure to check references on your web hosting company before you sign up.
Pricing — of course price is a consideration, but don't skimp out; it could cost you in the long run. Keep in mind that there are variances in cost based upon the available features.
Company Stability — Companies come and go and the web hosting industry can be particularly prone to fly-by-night companies. Go with a reputable company! Longevity is often an indication of stability. If your host is established in the industry you have a better chance of them being in it for the long haul.
Contact Techwuli Today to Get Started Developing Your Business Platforms!
From content strategy & development, to design, to the development, Techwuli covers every aspect of successful website creation, implementation & launch. Here's just a small sample of Techwuli client websites. In addition Techwuli has developed mobile apps, backend merchant portals, and enterprise platforms for these clients.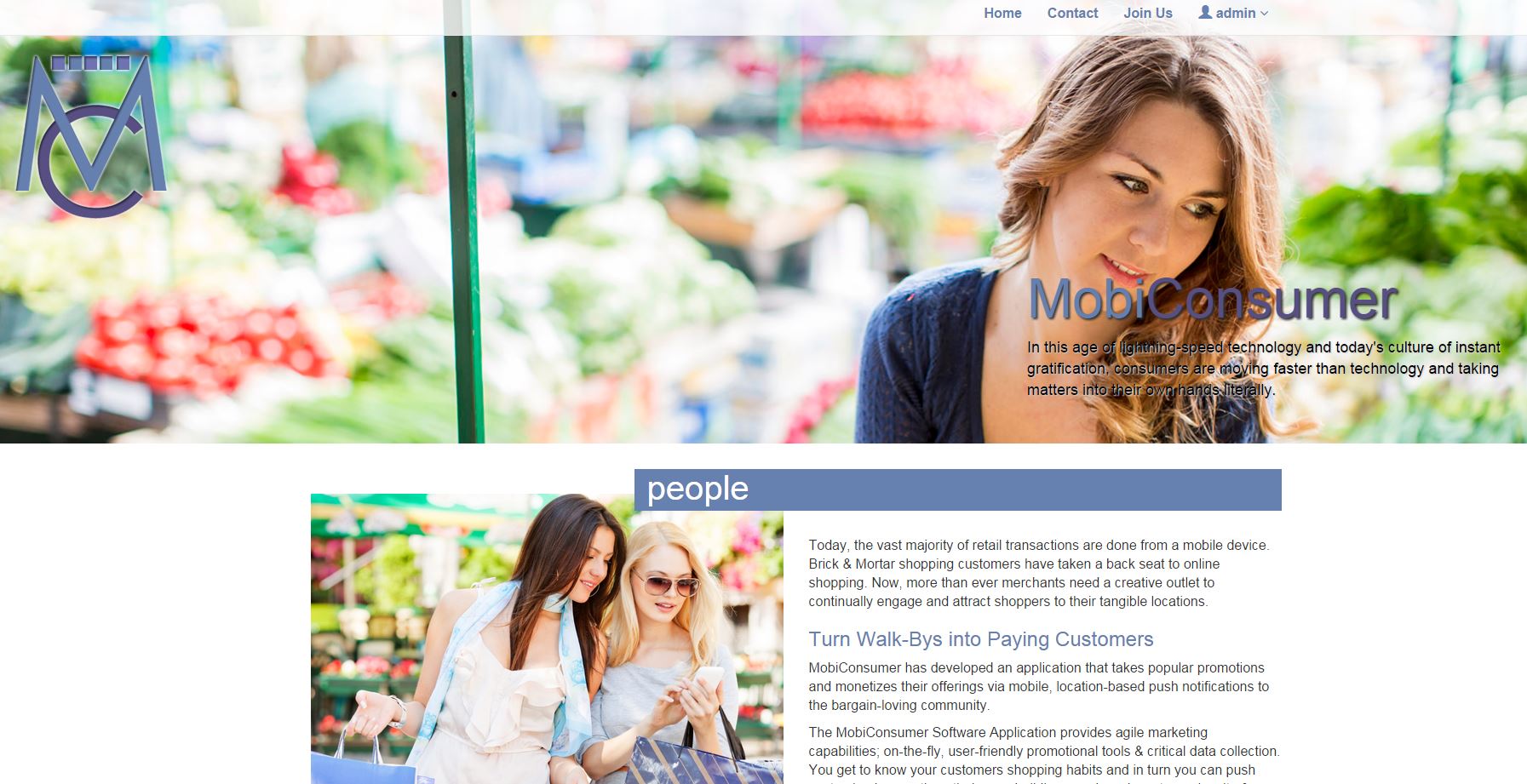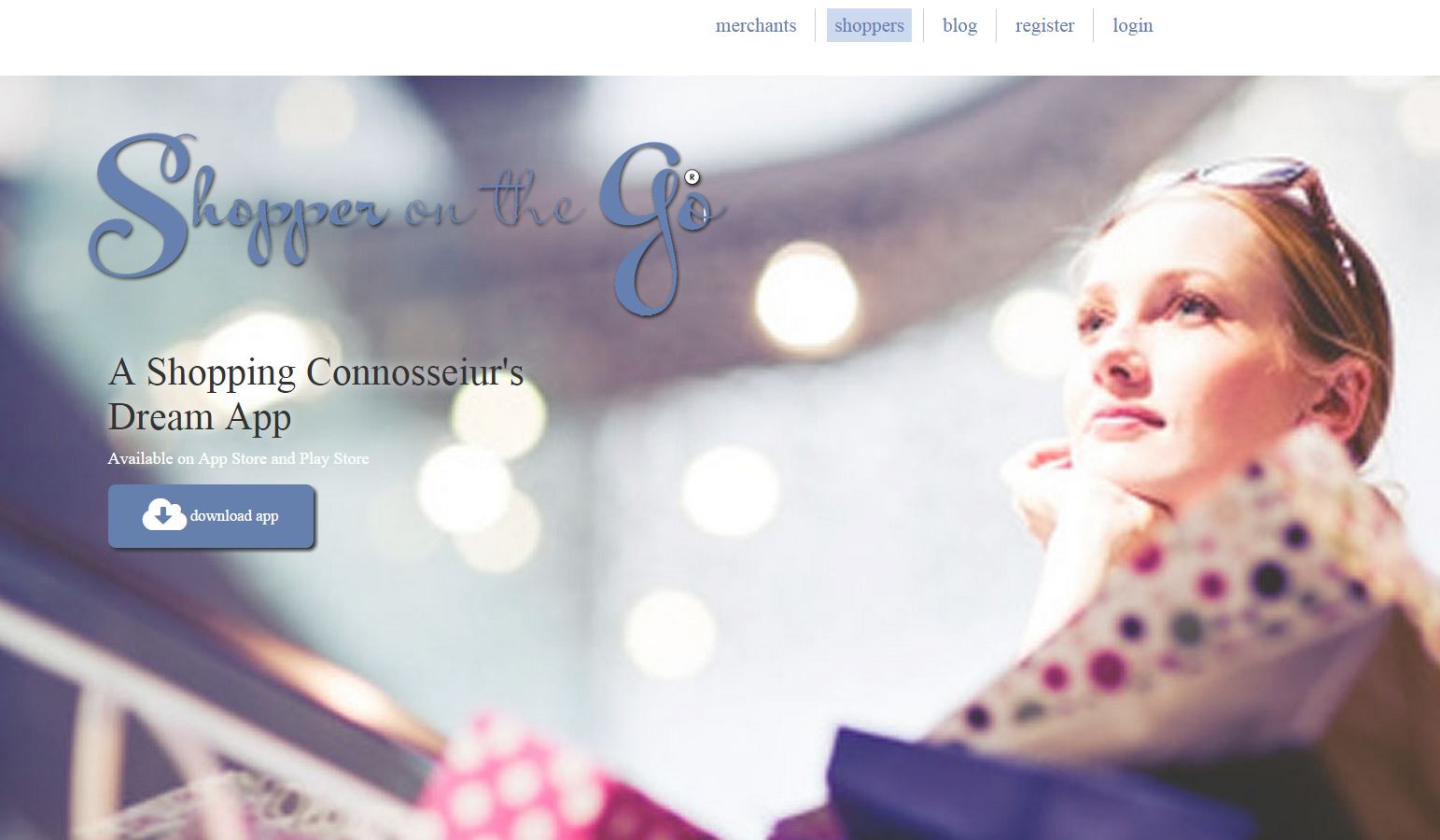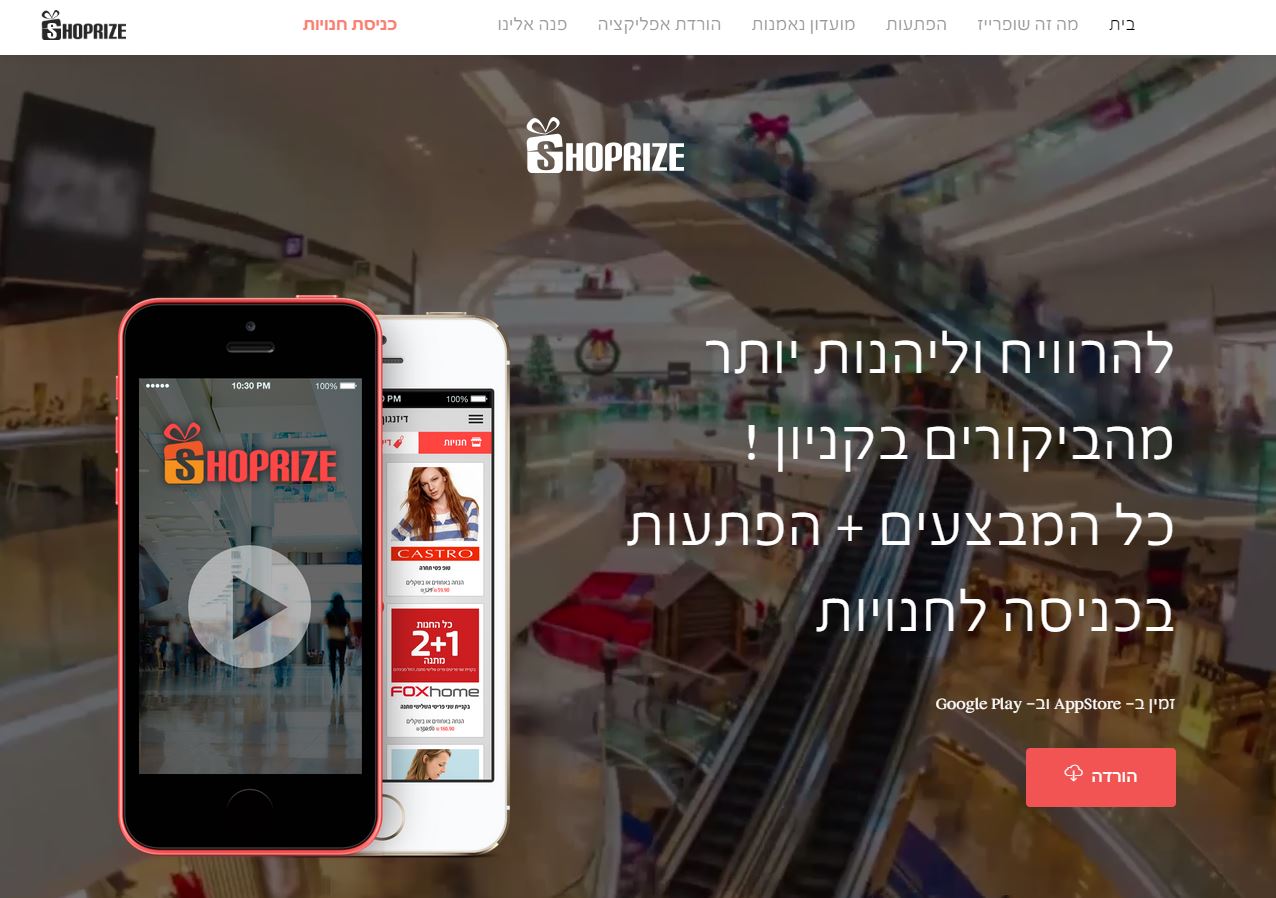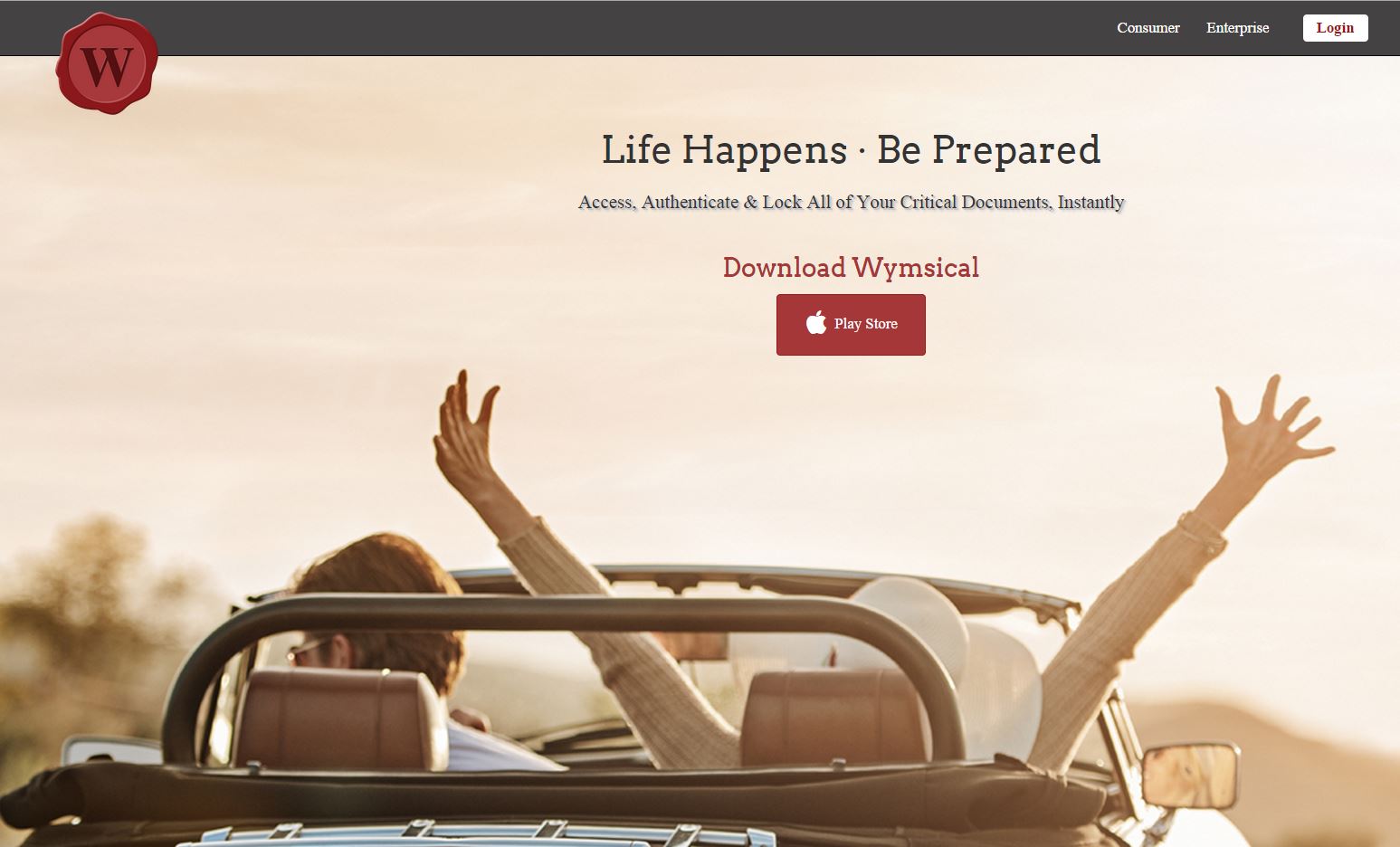 ---